Customs Clearance for the United Kingdom
We are your full-service customs expert with offices across the UK, Ireland and mainland Europe, we make customs clearance easy for global trade providing you with the following critical services:
Import, export, and transit: end-to-end customs clearance services available
Clearance experts: 1700+ customs specialists that handle your customs needs
Digital innovation: timely and accurate customs services through digitalisation
Empowering Your Customs Clearance

Customs Support has skilled customs declarants in the UK and throughout Europe, providing businesses like yours with fast, accurate, and compliant customs clearance every day.
Image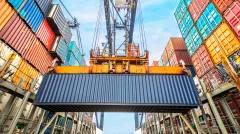 Cost-effective import process. Customs Freight Simplified Procedure is a straightforward, efficient, and cost-effective import process that Customs Support UK are authorised to operate on behalf of, or directly for regular traders in the UK.

Swift Lodgement of NES. Our export customs clearance service includes swift lodgement of both Full and Simplified lodgement of NES (National Export System) declarations. We also ensure carriers have notification of all relevant references prior to the departure of goods.

With a wealth of experience and linked-badges for all major oceans and airports in the UK, our experts can assist with all your Import customs clearance requirements.

Community Transit Guarantee
With our community transit authorisation, you may be eligible to move goods that are not in free circulation, non-Union goods, to be moved within the United Kingdom or the EU with customs taxes suspended until the final destination. 

Whether you trade in food and drink or import perishable cargo then we have a wealth of experience in dealing with all government agencies such as Port Health, DEFRA, and the Forestry Commission. 

Our dedicated foodstuffs team have vast experience in all customs and port health agency formalities required to successfully move your product through the border controls. We can assist with pre-notifications, health certificates, CHEDs, and more.
The Leading AEO Certified Customs Agent in Europe
Customs Support Offers End-to-End Customs Services
Fast, accurate and compliant, all across Europe

Full-Service Customs Expertise
We have it covered end-to-end: everything from processing declarations, consultancy, supply chain optimisation to containergas measurements

Experienced Specialists
Our 1700+ experts with over 20+ years of industry specific customs experience ensure the highest compliance standards throughout Europe 

Digital Customs Solutions
Our cutting-edge IT solutions enable you to monitor all processes 24/7, while we adapt to digital trends to ensure the highest security standards

Global Knowledge, Local Presence
We link your local customs needs to our global network of professionals across 100+ strategic locations in Europe 
Certificates and Documentation
In Customs and International trade there can be a substantial amount of documentation required. We have a team here dedicated to providing or assisting with forms such as EUR1 certificates, ATRs, Certificates of Origin, and T2L forms. Looking for key customs documents to get you started with us? Check out our downloads section.