Customs Compliance Program
Establishing a customs compliance program for your business ensures compliance with applicable customs laws and regulations. Our consultants are here to help you create and implement your bespoke program. We offer:
Extensive customs compliance know-how and experience
Objective and independent advice on customs compliance
Comprehensive analysis of your procedures, risks and customs controls

Senior Customs Consultant
Why create a compliance program?
A customs compliance program sets up end-to-end support to ensure the compliance and efficiency of your customs operations long term. Such a program serves as an internal guide. It refers to, among others,  internal protocols and procedures that should ensure that all risks related to customs controls are covered.
Our customs compliance program covers all relevant customs aspects within your organisation and provides a comprehensive overview of your current situation, risks and potential improvement areas. In addition, it gives you a practical instrument to implement customs process improvements. Our customs compliance program consists of several elements:
Image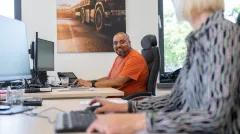 The assessment of customs people, processes, and technology is a foundation of the compliance program. It can be also done as a standalone activity - Quick Scan. It helps to identify gaps and opportunities in your customs operations.
Image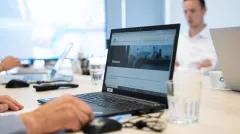 This assessment covers a deep dive analysis on a defined customs area.
Image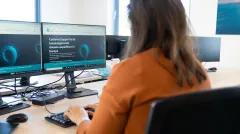 Customs training and workshops on relevant areas within customs regulations, customs classification, valuation, country of origin, certifications, special procedures or other customs related topics.
Image
Support in defining manuals and customs policies and procedures.
Compliance | Frequently Asked Questions (FAQs)
What are the benefits of a customs compliance program for my business?
One major benefit is the end-to-end professional advisory support for your organisation. The long-term optimisation of your customs is beneficial for your company in the long run. Customs Support is the knowledgeable independent partner at your side and will support you in reaching your customs compliance goals.
Do I really need an Export/Import compliance program?
The compliance program ensures that customs procedures are not violated and prevents fines related to key aspects such as customs valuations, free trade agreements, classification and anti-dumping duties.
What are the most important things a company should be doing to prevent customs fines?
To prevent fines, it is key to install knowledgeable personnel and make sure they are trained regularly. Also, the top leadership should be aware aware of the risks and put a strong customs compliance program in place.