Import Clearance Services
Are you looking for quick and compliant import services? Well, you've come to the right place. We are a full-service customs expert offering:
End-to-end customs clearance services at the highest quality and compliance standards
1700+ customs import specialists that handle your needs
Timely and accurate customs import services through digitalisation
Your partner in import customs clearance           
Through support from over 1,700+ import customs experts and our advanced customs technology we can provide you with the following critical services:

We establish your Import duties, taxes (VAT), and payment facilitation to the EU member state.

We provide advice on the correct use of HS codes, issuing of certificates of origin, and customs import duties. 

We liaise with other government departments to ensure you meet guidance. Our experts even advise entities like HMRC on how to best Empower Global Trade for the UK.

We are dedicated to quality and compliance, we analyse your customs compliance risks and find the best way to keep you protected when clearing customs.

We support and coordinate your physical inspections together with customs-related authorities.

We support you with incorrectly paid import duties and processing of claims.
Frequently Asked Questions (FAQs)
What is import customs clearance?
Import customs clearance is a necessary procedure before goods can be imported internationally. After customs clearance, goods are in free circulation and can be handled accordingly.
Can I do my own customs clearance in-house?
You can make and submit an import declaration yourself or through a logistics partner, but this process can be complicated.
So, why shouldn't you DIY customs? Well, firstly while united in trade agreements, customs authorities within the EU still have different electronic platforms for making and submitting import declarations. With a network of over 1,500+ experts from across Europe here at Customs Support, we are well-versed in the range of authorities and their unique requirements. 
Secondly, changes in laws and regulations can be time-consuming to keep track of and can lead to errors. This complexity can result in delays and heavy fines. Plus, as every port is connected to a different port system, and these costs to apply for access (badges), on your own you would have to cover this cost – with us we do this for you! So, why risk it when we can empower your import customs clearance today? 
What does an import customs broker do?
Put simply, the import customs broker clears the imported goods on the importer's behalf.
How much does it cost to hire an import customs broker?
The price of an import declaration depends among others on: 
The complexity of the declaration
The frequency of the shipments 
The number of different products (HS codes)
The price range for import declarations per shipment can vary from €40 to €100.
What information is needed for import customs clearance service?
At Customs Support, we believe fast and efficient customs clearance relies on a partnership supported by the expertise and advanced technology. We empower our clients with smart tools for the efficient sharing and storing of information because we know that to clear imported goods quickly and accurately, we need to be able to access a range of important documents. But exactly what information do we need from you? 
An order form import declaration
A direct representation agreement
A fiscal representation agreement, when applicable
A recent copy of the Chamber of Commerce (CoC)
An ID copy provided by your authorized person (according to the Chamber of Commerce) 
A copy of your previous customs number
Your packing list and your commercial invoice (preferably in PDF or CSV format) including commodity codes and the number and weights per commodity code. 
We know we can't make the challenge of customs go away, but we can make it easier. Find out more about our advanced technological solutions and how we are paving the way to a digital customs future by speaking to a team member today.
Read All About Our Expertise on Import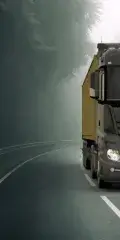 Our Import Customs Service
One of the most critical obligations, when importing from a non-European Union country to an EU member state, is to clear the goods through customs at the border or arrival location of the importer. For this, the importer or their customs broker has to make an import declaration and submit it electronically to customs authorities in order to be able to pay any applicable import duties, VAT, excise, and other levies. As a result, the goods are released for free circulation in the EU.  
We have the experience, expertise, locations, and staff to help you clear your goods on time and at all times, regardless of the port of entry. You can rest assured that your goods to be imported into the EU are efficiently and professionally cleared, wherever, whenever, and however, they arrive. 
Image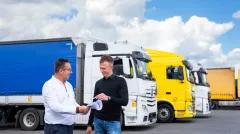 Port Charges UK
Airworld
ASC Cargo
Bristol Port
CNS
Dnata
DP World - London Gateway
DP World - Southampton
Dunwoody
WFS
Thamesport
Swissport
Port of Felixstowe
Peel Ports
Menzies
MSP
HCH
Hawich Port