Boris Assures Brexit Vote As Christmas Gift
Image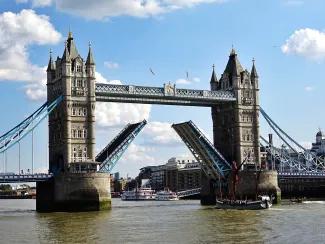 The Conservative Party has launched its manifesto for the General Election which will be held on December 12. At the launch event for the manifesto, Boris Johnson promised voters a new vote for his Brexit deal in Parliament. He repeated his promise to get Brexit done before the end of the latest deadline: January 31st.
His main competitor Jeremy Corbyn is pledging to stay neutral when it comes to the Brexit. He wants a second referendum, so the British public can have another vote on whether they want to leave the EU or not.
Brexit, the Manifesto, and the Media
CNN reports on the content of the Manifesto. Here are the main points related to the Brexit:
The manifesto pledges not to extend the Brexit transition period beyond the end of 2020, raising the prospect of a delayed no-deal split if a trading relationship cannot be agreed. Responding to the release, the Confederation of British Industry said that "the inconvenient truth remains: sustainable economic growth will be risked if there is a needless rush for a bare bones Brexit deal that would slow down our domestic progress for a generation."
Read the full story here
The BBC comments on the trade deal the UK needs to close and the timeline Johnson is promising in his manifesto:
The Conservatives promise to negotiate a trade deal with the EU next year, and have confirmed as a written manifesto pledge that they will not extend the post-Brexit transition period beyond December 2020.

That is an incredibly short amount of time to finalise a trade deal of any significant ambition, and it means the EU knows in advance what the UK's negotiating deadlines are.
…
But until we know the terms of a new relationship with the EU, business uncertainty will continue.

And it will be hard to argue that Brexit has really been done.
Read the full story here.
Politico adds the following:
A Tory administration would aim to have 80 percent of U.K. trade covered by free trade agreements within the next three years.
Read the full story here.
Photo By Andrew Parsons/ i-Images via Flickr