Brexit: Is extending the transition period still possible?
Image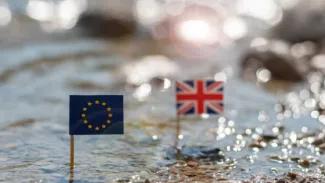 The deadline for requesting an extension to the transition period has passed and the date for Brexit is set and final. Or is it?
Dutch newspaper Trouw spoke to Georgina Wright, who is an adviser of the consultancy agency Institute for Government. She believes there is a potential loophole to get out of a no-deal situation if the remaining time to negotiate is not enough.
Wright looked into the legal options that the European Union and the United Kingdom still have to extend the period of negotiations and has found several options. Most of the options are theoretical, but there are two that are feasible. Which option applies depends on the results of the negotiations.
Extension in Case of a Deal
If the European Union and the United Kingdom manage to come to an agreement in the short period that is still left they can agree on an implementation period. This implementation period can then be used as a phased transition to the newly agreed situation. 
And If There is No Deal
If there is no agreement before the end of the year, there still needs to be an implementation period. The new border-structure needs to be set up. In the case of No Deal, the chances of both parties reaching an agreement during this implementation period are very slim.
A Change of Mind
Wright also thinks that both sides might rethink the decision to not extend the transition period. This might be more difficult for the United Kingdom, which even passed a law to prevent an extension. Businesses in both the UK and the EU might turn up the pressure to still get an extension. Many have been hit hard by COVID-19, and a speedy Brexit might be the nail in their coffin.
Prepare Yourself
Whatever the European Union and the United Kingdom agree or don't agree on, businesses should prepare themselves for what is coming. In my blog, The Extension Deadline Has Passed. What's Next? I have shared a preparation checklist.
If you have any questions about Brexit and the effect it may have on your business, contact one of our experts. They are happy to help. Take the load off your mind.
This article was based on the article Via een achterdeurtje kunnen Londen en Brussel tijd winnen voor de brexit by the Dutch newspaper Trouw