Brexit Update: Major Win For Boris Johnson
Image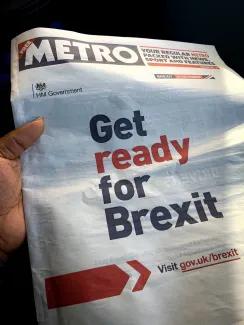 Boris Johnson's Conservative Party is the big winner in yesterday's election. Based on the latest counts he has won the absolute majority in Parliament with 360 out of 650 seats.
Brexit Will Get Done
"It is now the irrefutable, inarguable decision of the British people", Johnson said to a rally earlier this morning. He also said he will get Brexit done by 31 January, "no ifs, no buts, no maybes".
Johnson has been adamant that the UK would leave the European UnionEU on January 31st and also that the negotiation process will be done by the end of 2020. The question is if that is realistic. Every month we publish a round-up of news on the latest Trade Deals, and a simple look at a few of those will tell you that trade deals as big as the one that the UK now needs to negotiate with the EU can take years.
Tough Negotiations ahead
At the end of last month the EU's Brexit negotiator Michel Barnier said:
…the trade talks after Britain leaves as expected on January 31 might be as tough as the long-running Brexit divorce negotiations, which have consumed much of the last three years.

With its Brexit departure, the UK hopes to maintain as much access as possible to that wealthy market while at the same time be free to revamp its whole economy, unshackled from EU rules and regulations.
Mr Barnier's message was clear, there is no way that will happen.
The EU will insist on zero tariffs, zero quotas, and zero dumpings.
Read that full story here.
As the official results are not known (See Live results here) yet there aren't any official statements from EU side leaders yet.
Prime Minister Rutte of the Netherlands did say when asked, that he was happy that there would now finally be clarity on Brexit.
We will keep you posted!