Duty Management and Customs Warehousing
The Financial Powerhouse to Your Supply Chain
Image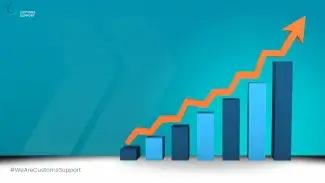 In a recent interview, Mark Taylor unveiled how customs functions can improve cost-efficiency. Find out more about the powerful financial benefits of duty management and customs warehousing below.
How do you define "duty management"?
Duty management refers to the application of customs regimes which help you to improve your finances surrounding duty spending. This is done by identifying which functions can provide you with economic value and then implementing them into your supply chain.
The key financial benefits that duty management can provide are:
Improved cash flow.

Lower duty spend.

Lower VAT spend.

Money savings through improved efficiency and lower workforce requirements.
Learn more about our duty management services here.
What is customs warehousing?
A customs warehouse is a premises that is authorised to hold goods that have not yet entered into free circulation, meaning that the import duty and VAT have not yet been paid.
Customs warehouses have different classifications depending on the type of goods and licences held and are known by many names. Here are a few varieties and what they mean:
Bonded warehouse: another generic name for a customs warehouse.

Dry warehouse: a customs warehouse that cannot hold excise goods.

Wet warehouse: a customs warehouse that can hold excise goods like alcohol and tobacco.
You can find more about how bonded warehousing works here.
The financial benefits of customs warehousing
Using a customs warehouse provides opportunities for financial improvement within your business. Some examples of this are:
Improved cash flow
The most basic function of a customs warehouse is to suspend duty and VAT, allowing you to keep your cash in the bank for as long as possible (until the point of sale).
Opportunities to save with rate fluctuations
Alongside the opportunities provided by extra money in the bank, customs warehousing also allows you to take advantage of fluctuations in rates.
For example, you can buy more stock at a good price if you know the budget doesn't need to cover the import duty as well.
Or, if your purchase invoice is in a foreign currency, you can wait to clear goods from one month to the next if you see the customs rate of exchange will be more favourable.
The option to remove duty spend
Why reclaim or absorb duty costs when you could not pay them at all?
Depending on the end use of your goods or where they are being sold, you may benefit from a specialised procedure which eliminates duty spend.
For example, you can enter your goods into a bonded warehouse close to an external border, leaving your goods on hand for faster transit to the end customer. Here, you can suspend duty and then write the stock off on export without ever paying the taxes.
You may also be able to do this if you are processing goods in a location which isn't a customs warehouse (like a factory) using Inward Processing Relief. Under this regime, your duty can be suspended because you are processing the goods and then re-exporting them. The IPR function is closed on the export declaration.
Note that you need to apply for a licence to use IPR because the goods are not held within a customs territory.
Streamline and save with Customs Support
Driving profitability and efficiency, our strategic approach works to save you money throughout your customs function – not just on your duty spend. We leverage our cutting-edge IT knowledge and EDI connections to provide actionable recommendations and optimise your supply chain processes.
Combining automation with increased operational efficiency and lower risk, we preserve your cash and manpower so that you can leverage your resources where they can make you more profit.
Moreover, our experts help you to seize opportunities by dispelling concerns over legality and compliance. We help your business move within the confines of the law whilst challenging the status quo and unlocking the savings and efficiency that you and your competitors haven't yet realised because of the fear associated with working outside the norm.
Unleash your businesses potential with duty management and customs warehousing
A credible and neutral provider of customs services across the EU and UK, Customs Support boasts a proven track record of excellence throughout Europe.
Trusted by 30000+ businesses in more than 13 countries, our expertise, advanced data controls, and unwavering commitment to compliance make us the partner of choice for companies seeking exceptional cost-efficiency and regulatory adherence from their customs functions.
If you're ready to see the transformation that duty management and customs warehousing can have on your business, take your first step and contact us today.