Faulty EUR.1 Certificates from Vietnam temporarily allowed
Image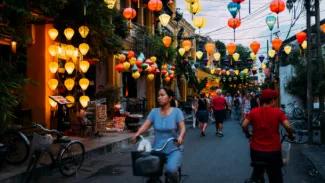 On August 1st the Trade Agreement between Vietnam and the European Union entered into effect. The Belgian Customs Authority has issued a warning concerning EUR.1 certificates from Vietnam.
The Customs Authority has found that EUR.1 certificates issued by the Vietnamese Customs Authorities do not adhere to the rules agreed on in the Trade Agreement.
Blue Instead of Green
One of the problems is the guilloche pattern background of the forms, which is blue instead of green. The pattern background is important to prevent mechanical and chemical falsification of certificates.
The Belgian Customs Authority has warned the Vietnamese Customs Authority about these issues. The Vietnamese Customs Authority has announced that there have been technical difficulties with the printing of the certificates. They are working on a solution and new certificates will be printed as soon as possible. The blue certificates have numbers AA000001 through AA100000.
Temporary Solution in Place
In the meantime, the faulty certificates with the blue guilloche pattern background will temporarily be accepted as valid certificates. This temporary measure will be active until December 31st 2020. After that date, only the new certificates starting with AB000001 and with a green guilloche pattern background will be valid. After December 31st 2021 any shipment accompanied by the blue certificates will be refused.
Empowering Global Trade
If you have any questions about EUR.1 certificates or importing goods from Vietnam or other countries, contact one of our experts.