How to Land Softly Post A Hard Brexit
Image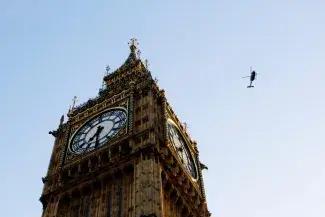 Customs Support Group's Business Development Director Ton van Grinsven was a guest in the Brexitpodden Podcast, a Swedish podcast on Brexit and the EU. He spoke about the importance of preparing for Brexit. There may be a two- or three-month delay to Brexit, but the day will come. The Brexit will be a hard Brexit, which means that the UK will be treated like a Third Country by the EU, like China.
Do We Have a Deal?
Worst case scenario for companies importing or exporting to or from the UK and the EU is a No Deal Brexit. This will mean companies need customs declarations for that.
Shipping goods with a simple CMR will no longer be possible. Companies will need to prepare an invoice with all the correct information. For example HS Codes, value, description, and Incoterms. Companies shipping goods to the UK will need export documents for goods leaving their country and import declarations when those goods enter the UK, paying import duties. They also need an EORI number.
When Hand Crafted Is Not an Option
Automation is key. If you look at the sheer volumes of goods moving to and from the UK it's easy to see that manual processing of import and export simply not an option. It is too time-consuming, especially with the potential increase in bureaucracy. Companies need to make sure they have all data needed for customs processes available electronically for example in Excel / CSV files or XML files, to enable the flow of documents to be handled electronically.
A Soft Landing After a Hard Brexit
For companies that never imported or exported from or to countries outside the EU the new regulations, documents and processes can be overwhelmingly complex. Luckily there are customs agents that have specialists to create and process all the documents and consultants that can help your organization with requesting customs permits, or AEO certification. Contact us if you have any questions. We will make sure you have a soft landing after a hard Brexit
There Is More
Other topics that were discussed in the podcast were:
T-Documents
Bonded Warehousing
A Brexit Checklist
Special Permissions
e-Commerce Shipments to the UK
Ton ended his interview with a tip about a simplified procedure for freight and customs that companies importing goods in the UK from the EU can apply for.
If you want to know more, listen to the podcast here:
The Brexitpodden Podcast is a Podcast about Brexit and the EU hosted by Rickard Ydrenäs, the CEO & Founder of Ydrenas Communications.
Photo by Camilla Bundgaard on Unsplash