More Efficient Customs Procedures in Asia
Image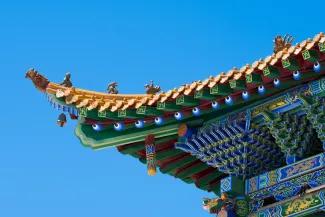 Europe is not the only region in the world where customs procedures are being made more efficient through digitization and digitalization. Several stories caught our eye this week on this subject. Good news for people trading with and within Asia.
Asean nations to exchange trade documents via ASW by year-end
Asean stands for Association of Southeast Asian Nations. It is a regional intergovernmental organization comprising ten countries in Southeast Asia, which promotes intergovernmental cooperation and facilitates economic, political, security, military, educational, and sociocultural integration among its members and other countries in Asia. (Source: Wikipedia)
The Asean Single Window (ASW) is a regional initiative which seeks to enable cross-border electronic exchange of customs documents among Asean's 10 member-states.

…starting next year, additional documents that will be exchanged through the ASW include sanitary and phytosanitary (SPS) certificates, animal health certificates, self-certification of product-origin and shipping documents.

…

Once the ASW is streamlined and used across Asean, businesses will benefit through lower transaction costs and less time to export their goods to countries within the region
Read more here.
South Korea will have fully digitized trade procedures by 2021
The government will also establish a digital trade platform called u-Trade Hub 2.0 (uTH 2.0) to allow companies to handle every process related to overseas shipments from procurement, contract signing, customs clearance to distribution online. The digital platform will significantly enhance efficiency in export procedures by reducing export reporting time to just five minutes from the current one hour…

The government plans to export the platform to neighbouring countries targeted under the so-called New Southern and Northern Policies to preoccupy global standards, and seek intergovernmental agreement and hold consulting and briefing sessions to look for new markets.
Read more here.
Chinese customs team up to improve clearance services
China has announced its intention to streamline customs processes to enable smoother trade. It is the latest initiative in a string of initiatives to improve the efficiency of the Chines Customs Authority. Read more on these initiatives in the stories below:
Chinese customs team up to improve clearance services
Read the full story here.
China to further streamline customs clearance
Read the full story here.
China rolls out measures to facilitate customs clearance
Read the full story here.