Musketier Moves Office and Rebrands to Customs Support
Image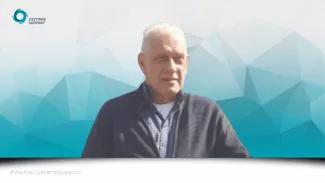 Musketier has been part of Customs Support since October of 2020. As of April, it will also carry our name: Customs Support. They will also move offices and will occupy an entire floor of the Customs Support office in Duiven, across the street from the original Musketier office.
How Musketier Started
Musketier B.V. was originally founded in 2003 by Paul Giesen, Eddy Egging, and Vincent Smit, after working together at the same customs broker for twenty years. The name Musketier, the Dutch word for musketeer, represented the fact that the three of them started the company, but it also represented the 3 transportation modes: Road, Air and Sea.
In 2009 Musketier became AEO certified and grew to a highly experienced team of eight people.
When asked about the key characteristics of Musketier, the founders responded with: neutral, reliable, service-oriented, no-nonsense mentality, short lines of communication, and fast service. A perfect fit for Customs Support. For Musketier customers nothing will change. They will keep the same contact person. Only the (e-mail) address will change.
Last week I spoke to Paul Giesen, one of Musketier's founders, and asked him about the recent changes. He said:
"Our customers will be able to access a broader spectrum of services than we were able to offer them. We are now part of a company with over 500 customs specialists. This combined experience and knowledge will enable us to help our customers with any customs problem they may encounter
It's great to meet our new colleagues and learn from each other. For the past seventeen years, I've driven to work with a smile on my face, and I still do."
About Customs Support
Every day more than 500 customs specialists are working for our clients to arrange customs matters. Teams of specialists advise customers and solve challenges on fiscal representation and customs documents. We have extended our services with gas measurements, veterinary declarations and customs consultancy to make sure goods move through their supply chain and across borders safely, efficiently and without hassle or delay.
Customs Support has over 35 offices in The Netherlands, Belgium, United Kingdom, Germany, Poland and France.