New Customs Checks in the United Kingdom Are Coming. Are You Prepared?
Image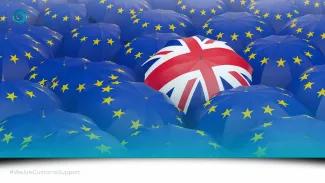 The European Union and the United Kingdom both took a different approach to the customs checks after Brexit at the border between the two.
The European Union immediately implemented all full checks and measures, whereas the United Kingdom has chosen a phased approach.
The 3 Phased Plan
The UK approach is based on a 3 phased plan. The first phase, which started on January 1st 2021 imposed customs checks on controlled goods, such as alcohol and tobacco, live animals, and high-risk plants. For other products, there is a transition period in which companies get time to get used to the upcoming checks and tariffs and implement the necessary processes. Companies still need to keep records.
As of April 1st checks will also be done on all products of animal origin. Plants and plant products will also be subject to checks. These checks will require pre-notification.
As of July 1st  all goods will be subject to customs declarations and tariffs when importing them into the United Kingdom.
Potential Delays and Shipments Going Bad
Sanitary and Phytosanitary (SPS) checks require documentation like health certificates and import forms. It is very important that all of these documents are in order. If there is a problem with the documentation a shipment will not be allowed into the country until everything is in order. For some products, even a small delay can mean that products go bad.
The Guardian wrote about containers with meat that were left to rot on the Rotterdam docks (no pun intended) when they were not allowed to be transported to their final destination in the European hinterland, because of issues with documentation.
In a similar story a truck had been waiting at a depot in Northern Island for eight days because, among the pallets of different products for different stores, there was one pallet of carrots with a piece of vital information missing in its paperwork. One truck had to wait seven days because of missing documents, and yet another one ran into trouble when the incoterm mentioned on the paperwork called for additional documentation he needed to provide.
Hurdles Ahead
The Guardian reports:
The new checks and processes could mean that "some of the biggest headaches for hauliers and companies which import are definitely yet to come," says Tim Sarson, a tax partner at accountancy firm KPMG.
The introduction of animal and plant inspections in April coincides awkwardly with the time of year when Britain starts to import more groceries from southern Europe.
"You've got SPS checks which are slowing things down just as you've got volumes ramping up from Europe, if there are going to be shortages of fresh fruit and veg, that is when it is likely to happen," Sarson said.
Import controls will be introduced "in stages as planned", said a government spokesperson. "Government stands ready to help businesses keep their goods flowing smoothly," they added.
Take the Load Off Your Mind
Contact one of our specialists if you have any questions about or need assistance with shipping goods between the European Union and the United Kingdom. They are happy to help.