Simplified Customs Procedures For Humanitarian Shipments
Image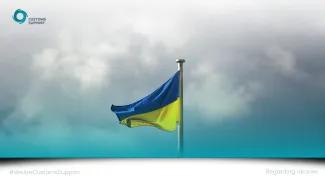 The war in Ukraine has a devastating impact on the people still in Ukraine and those forced to flee the country. It is heart-warming to see private persons and companies launch initiatives to collect humanitarian goods, like canned food, diapers, soap, blankets, clothes, and batteries, to donate them to the people in need in Ukraine and refugee centers in the surrounding area countries. 
Simplified Customs Procedures 
Many national Customs Authorities have implemented simplified procedures for shipments of humanitarian goods to Ukraine and surrounding countries like Poland, Moldova, etc. 
A few examples of Customs Authorities that have released statements on simplified procedures: 
If you are taking goods out of Great Britain (England, Scotland and Wales) destined for the victims of the humanitarian crisis in Ukraine, you may be able to use a temporary process to get goods through customs without delay. 
We have simplified the border crossing procedure for trucks with humanitarian aid for Ukraine at two border crossing points: in Korczowa and in Dorohusk. Simplified customs clearance is possible on the basis of a completed and submitted form. As a result, Ukraine will more quickly receive humanitarian aid provided by Poland and the rest of the free world. Thank you for helping Ukraine! 
At today's meeting, the Committee on Emergencies decided to simplify the procedures for importing humanitarian aid for refugees from Ukraine. 
According to the government's communication and protocol department, the simplified procedure applies only in cases where aid is received by one of the central public authorities, in particular, the General Inspectorate for Emergency Situations, the Ministry of Labor and Social Protection, the Ministry of Health. 
Poland, Lithuania, Latvia, Slovakia, Germany and Hungary have introduced permit-free travel for humanitarian carriers to Ukraine. 
It means release of carriers from any additional conditions, in particular necessity of registration of permissions for the international freight transportations. This is necessary for the prompt delivery of humanitarian goods during martial law. 
Customs Support Enables Humanitarian Aid by Processing Shipments Free of Charge 
Companies, charities, non-profit organisations shipping humanitarian goods or medical goods to Ukraine and neighbouring countries dealing with Ukrainian refugees (Poland, Moldova, etc.) can count on Customs Support to help them with any customs documents and procedures free of charge. Such exports (or transits) can be processed free of charge as long as these shipments meet the criteria of humanitarian goods, and the recipient of the goods has been vetted by Customs Support's compliance department. 
Customs Support enables the flow of goods across global supply chains whenever and wherever possible. We are the neutral customs agent.  
Restrictions Still Apply 
Anybody wishing to ship goods to Russia, Belarus or Ukraine should keep in mind that certain products are not allowed to be shipped: 
To Russia, Belarus, Ukraine 
No exports for dual-use goods except for goods having a Humanitarian purpose or a medical or pharmaceutical purpose. 
No exports for goods and technology that can contribute to the military or the development of the defense and security sector 
No exports for goods and technology that can be used for oil and gas exploration and production (not applicable to Ukraine) 
No exports for goods and technology that can be used in the aviation and space industry (not applicable to Ukraine) 
No exports for goods and technology that can be used in the maritime industry (not applicable to Ukraine) 
No exports for goods and technology that can be used in the maritime industry and maritime radio communication (not applicable to Ukraine) 
No exports for luxury goods (including cars with a value of more than 50K EUR, high-end fashion, works of art, etc.) 
From Russia 
No imports for iron and steel 
From Belarus 
No imports for wood, cement, iron and steel, rubber and potash 
From Crimea, Sevastopol, Donetsk and Luhansk 
A general import ban for goods coming from those non-government-controlled areas 
At Your Service 
We are ready to help you help refugees and others impacted by the war in Ukraine. If you have any questions about sending humanitarian aid to Ukraine or surrounding countries, please contact one of our specialists. They are happy to answer any of your questions and support you.