Switching Customs Brokers
Image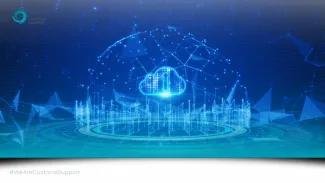 We see onboarding new clients as one of the most essential processes for customs brokers. On the one hand, because it entails a lot of regulatory matters and on the other hand, because our customers are at the core of what we do.
Screening
If we become your customs broker, there are several legal obligations we have to obey. One of these obligations is a thorough screening of our clients. With that screening, we make sure our clients are compliant with all rules and regulations. The law requires us to check a list of up to 40 items to make sure we know every relevant detail about you and your business. For example, we review your business credit score at Dunn & Bradstreet.
We also screen the type of products you have, your shipping destinations and the origin of your goods. We have digitalised many of these checks and have tools to give us the green light to move forward with the onboarding.
Power of Attorney
When you become a Customs Support customer and need import- or export documents, you need to give us your Power of Attorney. We need it to be allowed to act as your customs agent. When (potential) customers want to provide us with their power of attorney, there are strict guidelines. These guidelines are in place to make sure both Customs Support and its customers are in full compliance with rules and regulations set forth by the Customs and Tax Authorities. Customs Support is also AEO Certified. To make sure we remain certified, we can't deviate from these guidelines.
We need signatures from all people that are registered as authorised by the Chamber of Commerce. Through digitalising this Power of Attorney process, we have been able to shave off two to three days, but keep in mind that this process may still take up to two days.
Fast, Accurate, and Compliant Declaration Handling
Our digitalised customs processes enable fast, accurate, and compliant declaration handling. Digitalisation saves time both in your operation and in ours. If you want to learn more about how digitalised customs can make your supply chain more efficient, contact one of our experts. Customs Support: Empowering Global Trade