Teamwork in Belgium, Germany and The Netherlands
Image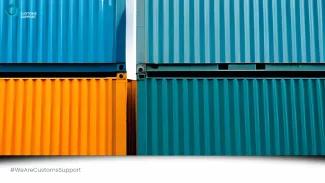 Within this client case study, we outline how Customs Support provided an existing client, with full-service solutions to their operations in Belgium, Germany, and The Netherlands. With a focus on compliance in a global landscape.
Our client is a US-based forwarding agent with an extensive footprint in Europe with headquarters in Amsterdam (NL).
We prepare the import, transit and export documents in the Netherlands, Belgium and Germany
What do you mean by prepare? Well for Import and Export we provide advice on VAT, Risk Assessments, and administration. We assist with physical checks of the shipment, and complete (and check) documentation in line with the relevant Customs Authority. 
For Transit, where goods are transported within the European Union without bringing them into free circulation, we create the necessary T-1 documents. For this client this is essential, and they value our global knowledge of transit requirements.  
We act as Fiscal Representatives
Since this organisation works with our teams in Belgium and the Netherlands, they are able to utilise fiscal representation from Customs Support. By using this feature of our service they are able to gain the following benefits: Reverse charge of VAT on import (financing advantage), no VAT number registration for foreign entrepreneurs, and no administrative hassle for the foreign entrepreneur.  
What else do we support this client with?
We organize the classification of and requests for BTI's 
We provide guidance and training around AEO requirements 
We advise on a roadmap for Brexit 
What does all this mean for the client?
Customs Support acts as their interim Customs Department, placing expert personnel in the company to support, train, act and advise. 
With over 1,500+ customs personnel working together across Europe, our internal knowledge is second to none – keeping our client up-to-date with the latest news. 
Due to our Europe-wide presence and dynamic teams – we are able to flexibly scale up services to meet the clients' needs. 
AEO certified, keeping them in control of their internal customs processes and maintaining trust with their customers in an ever-changing supply chain world.  
Through speed, compliance, quality, integrity, accountability, and a team of over 1,500+ expert customs personnel Europe-wide we are able to empower this client's global trade activities.  Could you benefit from the support of a full-service Europe-wide digital customs broker? Get in touch today.