Tinsel, Lights and 9505 1010 00 - Guess The Link!
That's right! It's Christmas, read on to find out more!
Image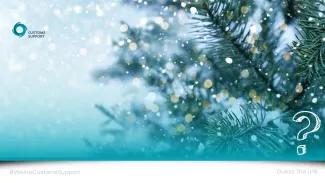 How many HS codes are you decorating your Christmas tree with? Aside from the staggering amount of trade revenue that Christmas trees bring, have you ever considered how Christmas items are categorised by customs?
Did you know that nearly 100 million live Christmas trees are bought across Europe and America every year? If you assumed every tree was valued at £30 (34.27 Euro 20/12/2022), that's three billion pounds of trade on just the Christmas tree alone. That's without freight, insurance, or decorations!
Here are some of the codes you could expect to see on your tree: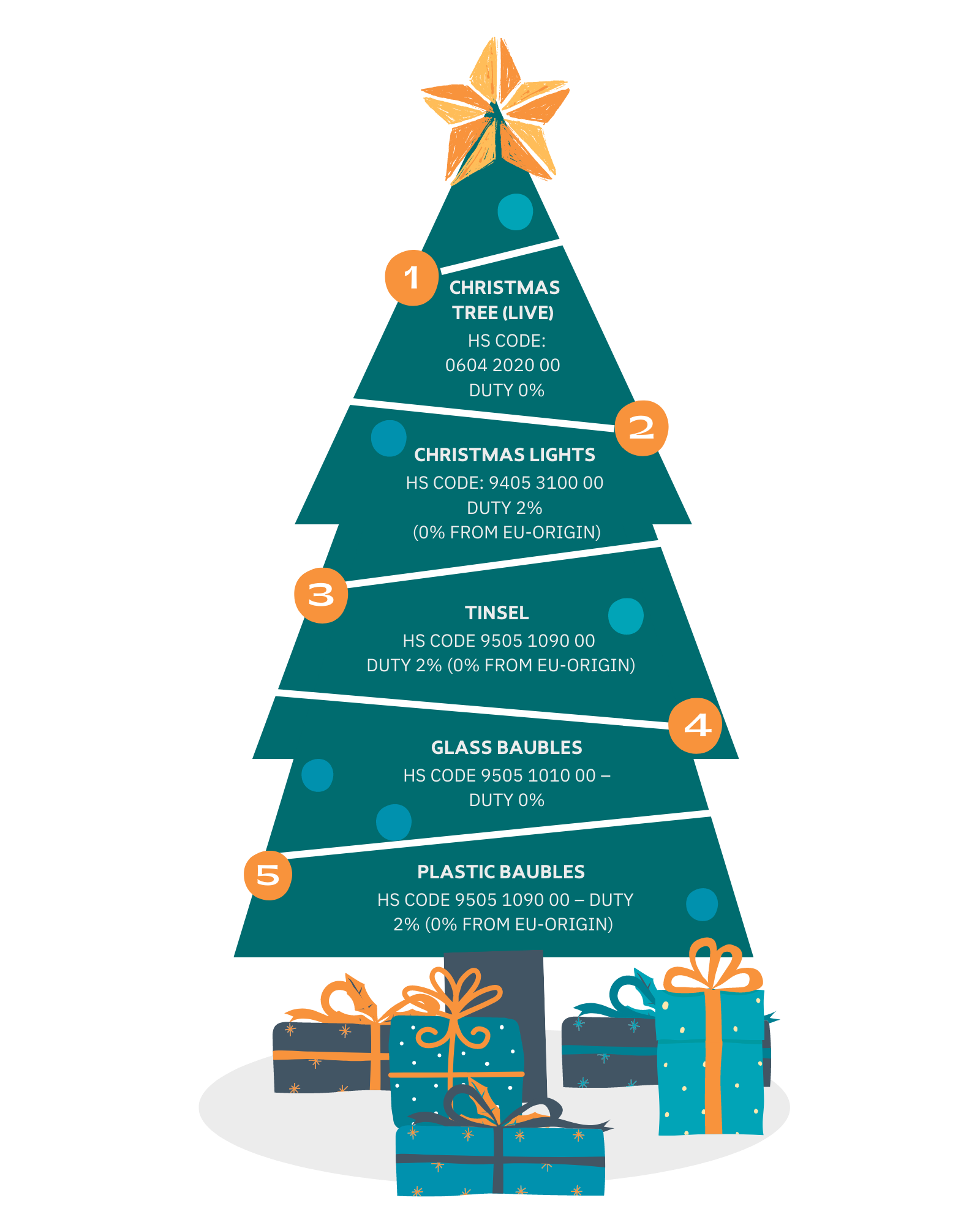 1: Christmas tree (live) – HS code: 0604 2020 00 – Duty 0%, 2: Christmas lights – HS code: 9405 3100 00 – Duty 2% (0% from EU-origin), 3: Tinsel – HS code 9505 1090 00 – Duty 2% (0% from EU-origin), 4: Glass baubles – HS code 9505 1010 00 – Duty 0%, 5: Plastic baubles – HS code 9505 1090 00 – Duty 2% (0% from EU-origin).
As you can see, tinsel and baubles of both materials are very similar. In fact, plastic baubles and tinsel are the same code! This is because the two HS codes used for baubles are described as "Articles for Christmas festivities", with the two varieties for those made of glass and "other materials".
Another consideration you may have when importing these is the origin. Whilst you can import your Christmas tree and glass baubles from anywhere without duty, you will need to pay duty on your tinsel, plastic baubles, and lights if they are from countries without preferential origin agreements.
When are my Christmas items shipped?
Christmas tree exporters start cutting and shipping trees around mid-November, with those for domestic sale being cut in early December. Due to the trees being live, they are some of the last items to be shipped.
Other Christmas decorations are shipped and stored in warehouses as early as July! This is for several reasons:
Importers can start selling earlier (sometimes before Halloween is even over!)
Freight rates are higher when everyone is shipping before Christmas.
Delayed shipments and unsold stock have to be stored until next Christmas, so companies do not want to take this risk by shipping later.
Customs Support are here for your seasonal clearances
With over 70 offices in 12 countries, Customs Support has provided clearances for lots of national holidays. If you need clearance services in the UK or Europe, contact us for more information.