UK Gets Single Customs Platform CDS
Image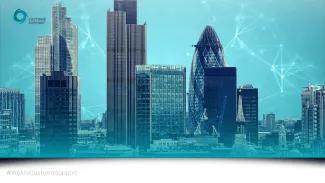 As of March 31st 2023, the British Customs Authority will make the Customs Declaration Service (CDS) their single customs platform.
Her Majesty's Revenue and Customs (HMRC) uses the Customs Handling of Import and Export Freight system (CHIEF). At this time, CDS is only used for Northern Ireland and Rest of World declarations.
CHIEF to CDS Transfer in Stages
HMRC will withdraw services currently available on CHIEF in stages. On September 30th 2022, import declaration will move to the CDS platform. On March 31st 2023, export declarations will move to the CDS platform from CHIEF and the National Exports System (NES).
The government emphasises the stability and security of the CDS platform, which HMRC developed in consultation with the border industry. The system is scalable and can grow both in terms of capabilities and capacity.
How to Prepare for CDS
Traders that want to prepare for working with CDS are advised to look for a customs agent who can make your declarations for you. Traders that want to handle their declarations themselves need to buy specialist software to interact with HMRC's systems. You also need a Government Gateway user ID.
You'll also need to:
read the Customs Declaration Service UK Trade Tariff

review the collection of support materials available which cover key areas, including:
methods of payment authorisations
You can find more information in this article on the GOV.uk website.
World-Leading Digitization
Sophie Dean and Katherine Green, Directors General for Borders and Trade at HMRC, said:
"CDS is a key part of the government's plans for a world-leading fully digitised border that will help UK businesses to trade and to prosper."
Digitisation is one of Customs Support's key points of focus. As a leading digital customs agent, we fully support the digital ambitions of HM's Revenue and Customs.
Take the Load Off Your Mind
If you need help with imports or exports or have questions about declarations or the Customs Declaration Service, please contact one of our specialists. They are happy to answer all of your questions and support you with your global trade. Customs Support already works with the CDS system.