Discussing Duty Management with Mark Taylor
Image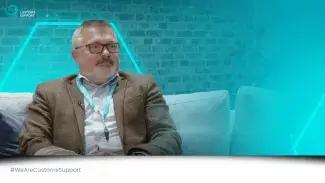 Join us as we delve into the world of duty management with Mark Taylor, a seasoned expert and key player at Customs Support. In this exclusive video interview, Mark sheds light on the game-changing benefits that our duty management services bring to the table.
No time to watch the video? No problem, here is a quick re-cap!
Mark Taylor, with a wealth of experience in providing customs bureau services since 2010, is on a mission to bridge the gap in the market. He highlights the untapped potential for businesses to save money on duty while remaining fully compliant. It all starts with a simple yet powerful solution: the customs health check.
But what exactly is a customs health check?
Mark explains that it offers a comprehensive overview of your supply chain processes. It examines crucial aspects such as duty spend, VAT spend, product details, import and export locations, storage facilities, reporting tools, and existing customs regimes. With this insightful analysis, Customs Support becomes your trusted customs expert, presenting you with valuable feedback and customised recommendations to enhance your customs functions.
Let's dive into a real-life success story.
Mark recounts a compelling example where a retail business, with an annual turnover of approximately £300 million, sought their expertise. The health check revealed a significant monthly duty expenditure of £3-400,000. However, upon closer examination, it was discovered that around 50% of their sales were occurring outside the EU.
The breakthrough solution?
Setting up a bonded warehouse. By strategically reexporting goods outside the single market, the company could save a staggering £150-200,000 per month, equating to around £2 million annually. Customs Support presented them with a comprehensive proposal, ensuring accurate classification of commodity codes and even enabling the retrospective claim of duties for misclassified goods. The result? A remarkable one-off saving of over £1 million pounds and ongoing annual savings of approximately £2 million.
Overcoming fear is the key to unlocking these extraordinary benefits. Mark acknowledges that fear often prevents businesses from seeking customs health checks. However, he emphasizes that this process is not about bypassing or exploiting loopholes in the law. It's a legitimate and bona fide practice. By partnering with Customs Support, businesses gain the confidence to challenge the status quo and embrace the support of experts with cutting-edge digital infrastructure.

Managing data controls, compliance, and reporting becomes seamless, leading to improved margins, increased buffer, and a smoother runway for business operations.
Credibility, neutrality, and trust are paramount when selecting an independent duty management provider. Customs Support excels in these qualities, earning the trust and loyalty of their clients, resulting in numerous recommendations and referrals.
#WeAreCustomsSupport
Take the first step towards a brighter future by contacting us for a free customs health check. Let us unlock hidden opportunities and propel your business to unprecedented heights with our expertise and unwavering commitment to excellence.
Need help with your Duty Management savings?
Customs Support provides import declarations, export clearances, and customs consultancy to businesses across the EU and UK. Contact us for more information on how we can help you today.