The three largest ports in Europe during the COVID-19 Pandemic
Image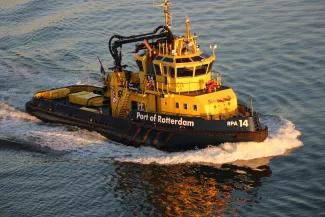 European ports, like many other businesses, have been impacted by the coronavirus pandemic. In this blog, we look at the three biggest ports in Europe where our customs specialists support importers and exporters daily.
Port of Rotterdam
Port of Rotterdam is reporting a slightly lower number of port calls by seagoing vessels as in the same period last year. Absence due to illness is also at the same level as this period last year for the ports operational personnel.
The total throughput of cargo is lower than in the same period last year. This goes for liquid, bulk, containers, and roll-on / roll-off cargo. The drop in volume is more than 9%, to a total of more than 112 million tons in the first quarter.
Looking ahead the Port of Rotterdam is less positive. The total expected drop in volume as a result of the pandemic is expected to be between 10 and 20 per cent. Port of Rotterdam CEO Allard Castelein thinks the drop in the second quarter could be as big as 30 per cent.
Port of Antwerp
Port of Antwerp is reporting stronger figures in the first quarter. The total throughput even rose with 0.4 per cent compared to the same period last year. The port benefited from the long period of strikes in the French ports, which forced some shippers to divert to Antwerp.
The Port is reporting an uptake in empty containers being shipped to China, which signals that Chinese production facilities are getting back to speed. Cargo throughput is expected to drop sharply in the second quarter.
Port of Hamburg
Port of Hamburg is reporting figures similar to Rotterdam. Seaborne cargo throughput dropped with almost 8 per cent in the first quarter, compared to the same period last year. The port acknowledges the fact that blank sailings and supply chain interruptions caused by COVID-19 were the main contributing factor to the drop in traffic through the large German port. The port reported a decline of almost 15 per cent when it comes to traffic to and from China. 
The port is expecting a further drop in cargo throughput in the second quarter, but they are hopeful that volumes will rise again after that, after the economies in China and Europe get up to speed again in the third quarter of this year.
Take the Load Off Your Mind
Whether you are shipping to or from these three large ports, or any other port, our customs specialists are always ready to answer any questions and support your global trading efforts. Contact them today. Take the load off your mind.